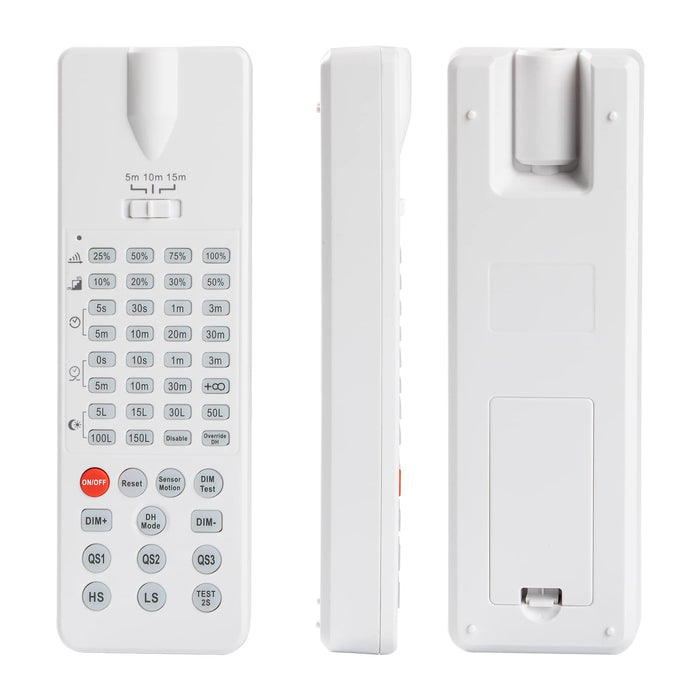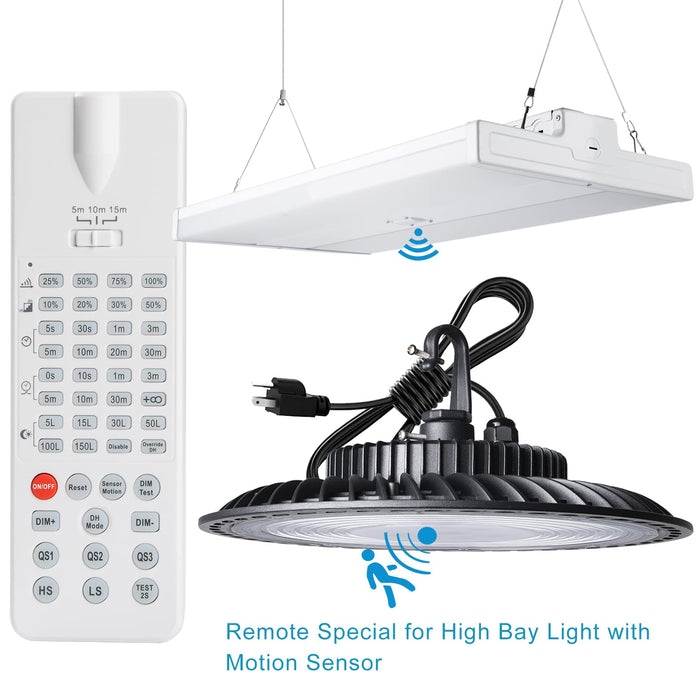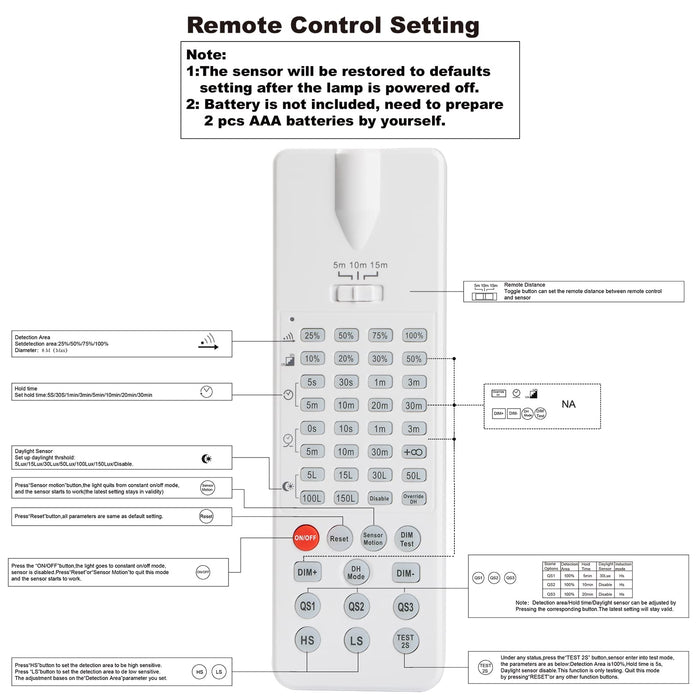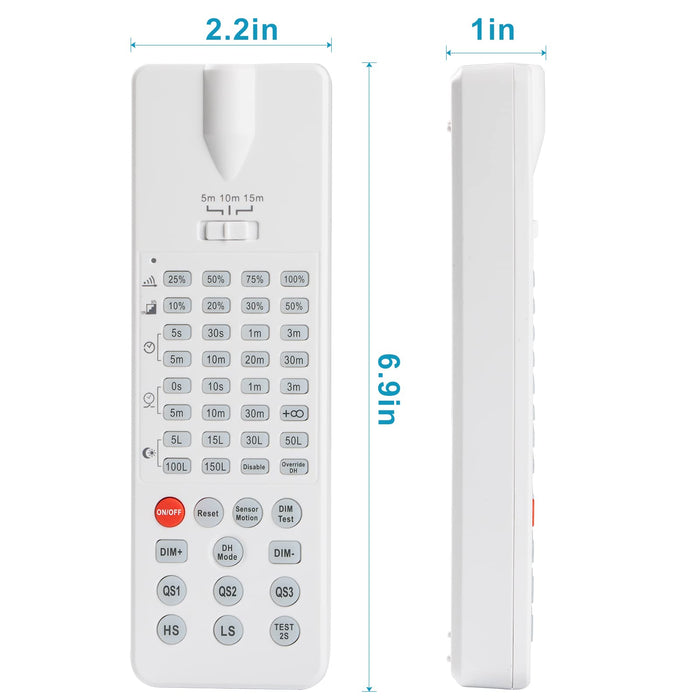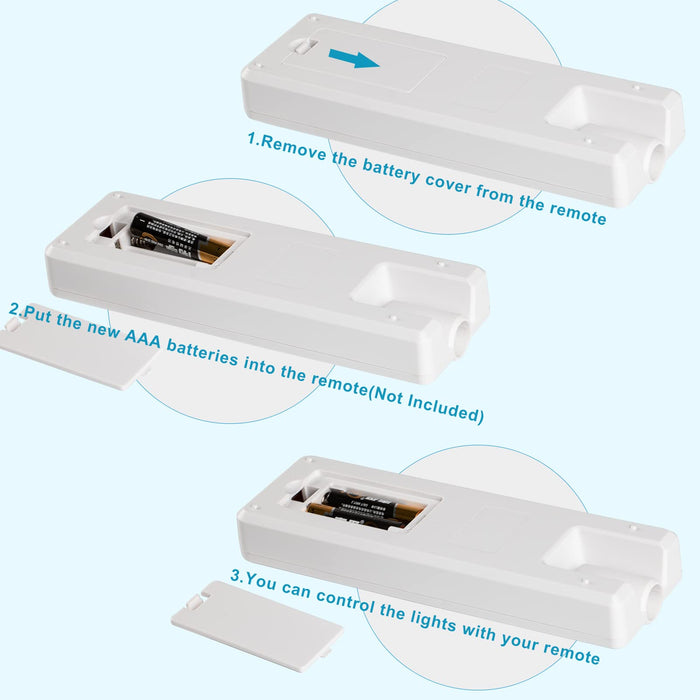 Lightdot Remote Control for LED High Bay Light with Motion Sensor LHB-IR-1
Remote for High Bay Light with Motion Sensor: This remote control is a special match with high bay light with motion sensor,battery is not included.

Detection Area & Hold Time: Set detection area:25%/50%/75%/100%,Diameter:8 M(Max),Set hold time:5S/30S/1min/3min/5min/10min/20min/30min

Multi Function Press Button: Press the "ON/OFF"button,the light goes to constant on/off mode, sensor is disabled.Press"Reset"button,all parameters are same as default setting. Press"Sensor motion"button,the light quits from constant on/off mode, and the sensor starts to work(the latest setting stays in validity)

Setting sensitivity: Press"HS"button to set the detection area to be high sensitive.Press "LS"button to set the detection area to de low sensitive. The adjustment bases on the"Detection Area"parameter you set.

QS1,QS2,QS3 &TEST 2S:Detection area/Hold time/Daylight sensor can be adjusted by Pressing the corresponding button.The latest setting will stay valid. Under any status,press the"TEST 2S" button,sensor enter into test mode, the parameters are as below:Detection Area is100%,Hold time is 5s, Daylight sensor disable.This function is only testing. Quit this mode by pressing"RESET"or any other function buttons.
| | |
| --- | --- |
| Brand | Lightdot |
| Color | White |
| Material | Fe+Pc |
| Style | Modern |
| Specific Uses | Indoor use only |