Led Lighting Manufacturer & Supplier
Blog posts
Wall-pack lights have become a staple in outdoor lighting solutions, providing effective illumination and enhanced security for various spaces. These robust fixtures are widely used in both residential and commercial settings, offering powerful lighting that meets a range of requirements....
Read now
When it comes to enhancing the safety and aesthetics of your outdoor spaces, proper lighting plays a crucial role. Whether it's illuminating a commercial building, parking lot, or residential property, outdoor lights are an excellent lighting solution. Lightdot, a leading...
Read now
Large spaces need clear and bright light to ensure optimum performance and maximum coverage. The UFO high bay light is a modern solution developed to satisfy the needs of large spaces such as warehouses, conference halls, loading docks, factories, garages,...
Read now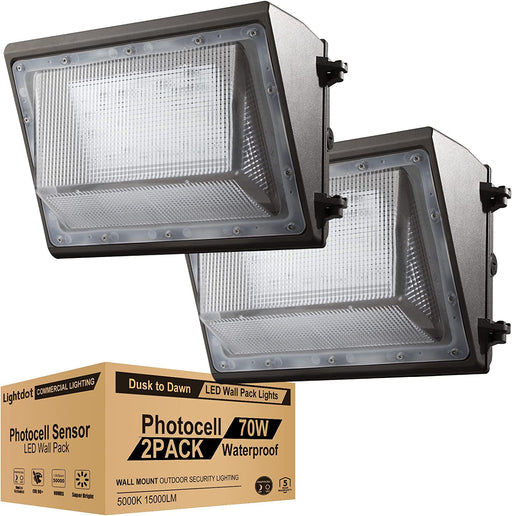 Lightdot
Lightdot LED Wall Pack Lights with Dusk to Dawn Photocell, 5000K 70W 10500Lm Super Bright Daylight IP65 Waterproof Wall Mount Outdoor Security Ligh...
View full details