2022 Latest guide to choose Linear led high bay lights
What is linear LED high bay light? Where can it be used?
Linear high bay LED lighting can maintain a safe and well-lit workspace for employees.  
High bay lights are ideal in areas where ceilings are elevated between 20 and 45 feet off the floor. This type of lighting incorporates light diffusers and reflectors to reduce glare in industrial and commercial work environments. LED linear high bay light is mainly used for indoor lighting in spaces with high ceilings, such as factories, warehouses, garages,gyms and large shopping malls.Some high bay LED lights are designed specifically for use in areas that require bright, high-quality light, including mechanic shops and manufacturing facilities.It can provide sufficient illuminance and lumens to meet lighting needs.

While both are LED high bay lights, the biggest difference between linear high bay light and UFO high bay light is that the former is rectangular in shape, which makes it very suitable for warehouse aisles or other long and narrow areas, and there will be no issue of tall shelves interfering with illuminance due to their height. In addition, linear LED high bay lights are very easy to install and can be installed directly onto a ceiling, or suspended with two chains.
Part 1. How to Choose Linear LED High Bay Light
Cost-efficient, energy-conserving, and infinitely productive, Linear LED High Bay Lights are certainly recommended for anyone and everyone looking for an ideal product to light up their spaces.
When choosing a linear LED high bay light,aside from its power, the number of lumens, beam angle and  color temperature emitted by the light should also be considered. The light can only produce sufficient illuminance to meet lighting needs if it emits sufficient luminous flux. 
The two beam angles are 120 degree and 90 degree.   The 120 degree wide is used for wider area lighting.   The 90 degree aisle lights are great for light down aisles.   If you require an LED light that may light up the space between two closely placed aisles, then you should go for the narrower angle. If you wish to cover a vast expanse such as a warehouse, then wider angles should be preferred as the light becomes more dispersed in this option.
When it comes to LED Lights and light color temperature, you can choose between Bright white, natural white and warm White.   5000K is bright white and the most popular option.  Natural white lies at a temperature of 4000K and makes for a softer atmosphere.  
A color temperature of 4,000 Kelvin or higher can help to increase productivity and reduce eye fatigue, making it more suitable for commercial and industrial applications.
Part 2. How to Install Linear High Bay LED Lights
There are many ways of installing linear LED high bay lights. You can select the most suitable method according to the conditions of the indoor space.
1.  Suspension installation for linear high bay
One method of installation is to suspend the linear LED high bay light using a chain.
https://youtu.be/msgccZQBW4I
Step 1:
1.According to the dimension, fixed the ceiling hook(C) to
the ceiling with the screw(A).
 2. Put fixed the ceiling hook(C) hanging the high bay.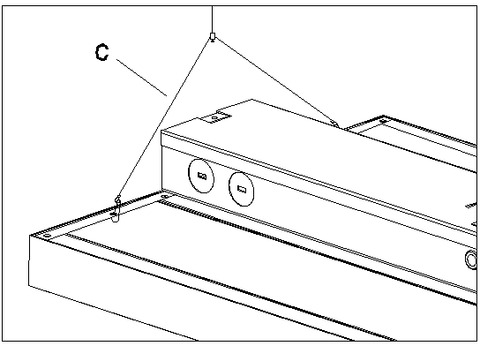 3. Put one end of the Steel Strings(C) hanging the high bay. Adjusting the two Steel Strings(C) and make the fixture to be balance Tighten the locking screw.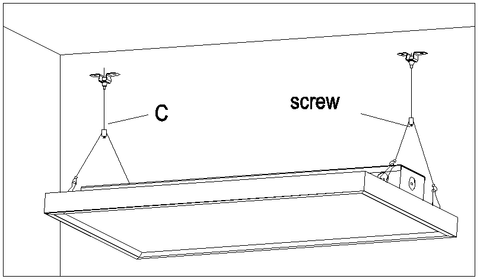 4. cut off the power, connect the cables with the Wire Nut(B), Refer to the sketch instruction as below.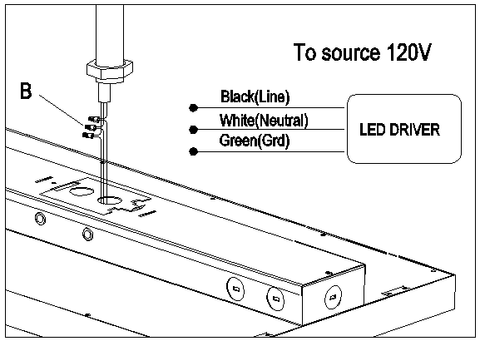 5.insert the terminal cap and wires in to the driver box.
6.insert the wire terminal joint to the wire entry installation completed.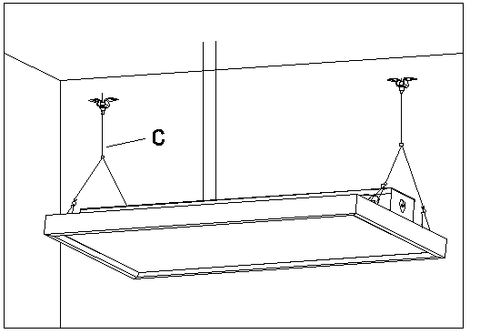 2. Conduit installation for linear high bay light
1.Fixing the Junction Box(D)on the fixture with the supplied Screw(G).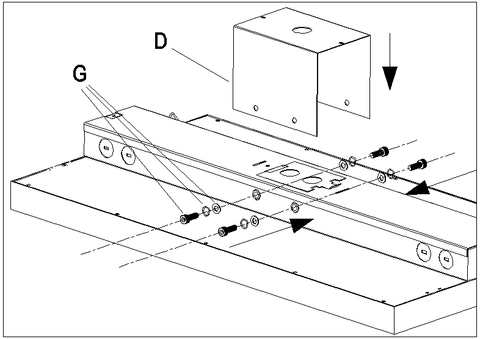 2.Fixing the Junction Box(D) to the steeve.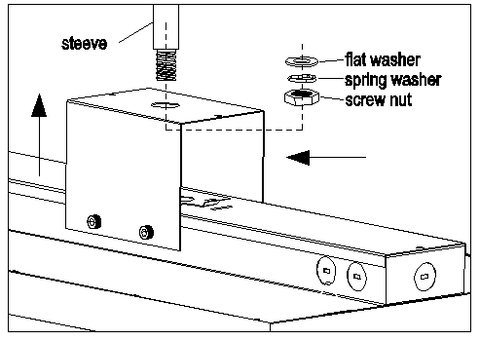 3. Cut off the power, connect the cables with the Wire Nut(B), Refer to the sketch instruction as below.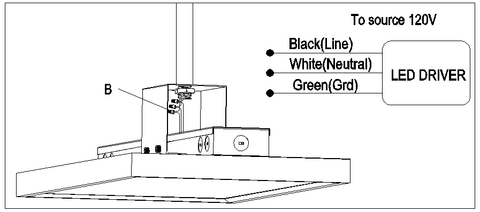 4. Covering the two Baffle(E)to the two ends of the Junction Box(D) with the Screws(F).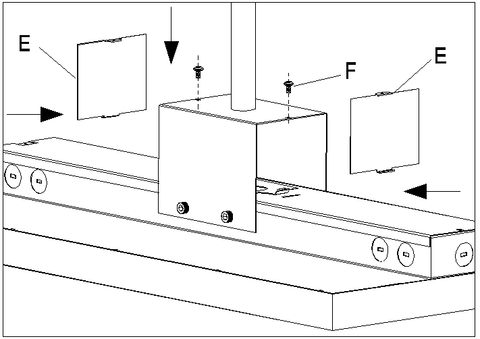 5.Finish the installation, connect the power supply.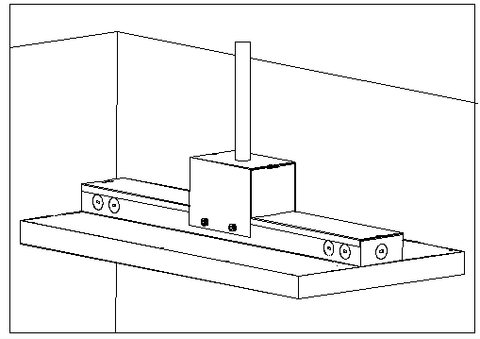 3. Surface Installation for LED high bays
1. Drill holes in the wall according to the following dimensions.
2. Fixed the buckles to the wall.
3. Connect AC wire
4. Clip the lamp into the buckle.
Part 3. Why Choose LED Linear High Bay Fixtures?

Compared to other light fixtures such as metal-halide lamps and high-pressure sodium lamps, linear LED high bay lights have their own advantages.  Although LED lights are more expensive than traditional lamps, and the initial investment will be more, this part of the costs can be made up for with the savings on electricity bills, 2ft linear high bay led lights great replacement for those energy-consuming 500W/600W MH/HPS or 6 Lamp T8 high bays. Saving 80% electric bill instantly.. Linear LED high bay lights have gradually become the preferred choice for indoor high bay lighting.

A. 80% ENERGY SAVINGS.Long service life, so there is no need to expend too much time and energy on maintenance and replacement.
B. Low heat  and good safety.
C. No harmful components and more environmentally friendly.
D. Easy installation. the linear high bay LED light can be installed and affixed in a few steps, and operation is easy.
The above introduces the unique features and installation methods of linear LED high bay lights. And if you purchase Lightdot linear led high bay lights there will be a 5 YEAR WARRANTY.