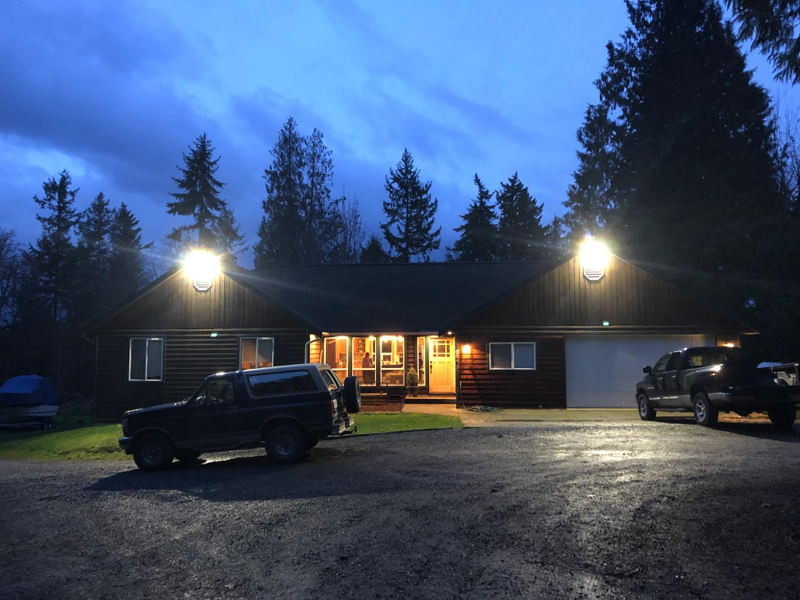 LED Wall Pack Light Guide--Lightdot
What are LED Outdoor Wall Pack Lights?
Outdoor Wall Pack lights 
are the most common outdoor commercial light in america. They secure to the wall in a variety of ways and easy to install.
The front of the LED outdoor wall pack light open on a hinge for mounting and wiring, making them an installers favorite.
They are also highly versatile, the wiring can be from behind or through a number of conduit entrances.
Accessories such as photocells, motion sensors and battery backups can easily be added.
What is unique about LED wall packs? First of all, it can be configured with a photocell sensor, which can improve the efficiency of use and reduce the cost. Secondly, it uses durable die-casting heat sink for outdoor high temperature, heavy rain, and other harsh environments, its operating temperature is -25 ° to 45 °. Finally, different color temperature options: 2700K, 3000K, 4000K, 5000K, 6500K, etc. apply to application.

The traditional lamps are wallpacks fixture with a metal halide bulb, and the ETL listed LED wall packs is divided into many types:
Traditional commercial LED wall packs
Similar to the standard design of a traditional wall pack product, the LED wall packs come with a full glass lens. This lens enables a wider beam angle (120°) and the light is directed outwards and downwards, thus providing greater coverage around the parking lot and the building's exterior. The wall packs led equivalent table is as follows:
| | | |
| --- | --- | --- |
| 70W  | 10,500lumens | 300w |
| 100W | 15,000lumens | 400w |
| 120w | 18,000lumens | 500w |
LED cutoff wall pack
The Semi cut off wall pack is the most common, it is lighting farther than any other type of wall pack and security lighting, and the simultaneous outward and downward illumination provides greater coverage.

 

Full cutoff led wall pack

 

as the name suggests, in addition to the bottom of the fixtures, the LED commercial wall-mounted illuminator is completely covered and the light is only illuminated downwards. The Cut-off wall pack is ideal for dark sky area to minimize lights pollution.
Dusk to dawn outdoor led wall packs
LED wall packs lights with photocell is ideal for dusk to dawn applications around buildings, doorways, and loading. With the photocell sensor, it automatically lights up when sunlight goes down. 
Why  transfering from a HID/HPS wall pack to LED?
| | | |
| --- | --- | --- |
| VS | LED | HID |
| CRI | 70-95 | >80 |
| CCT | from 2700K to 6500K | from 3000K to 5000K |
| Startup time | immediately | 15-30 mins |
| Light Directionality | 120° | 360° |
| Light Emissions | no | IR and UV light |
| Heat Emissions | produce very little heat | produce heavy heat |
| Light effect | 130lm/w-150lm/W | 70-100lm/w |
| Light source | bright, centralized | bright, disperse |
| Lifespan | >54,000hrs | 15,000-25,000hrs |
| Environmental protection | yes | no |
| Flicker | no | yes |
| Energy consumption | 20% | 100% |
| Price | high | low |
| Intelligent mode | photocell sensor | no |
| Maintenance | almost not | frequent |
| Bulbs broke | no | yes |
| IP rated | IP65 | no |
| Warranty | 5 years warranty | 1-2 years warranty |
Are you still willing to endure the lumen bounce of MH/HPS wallpacks product? Lumen bounce will lose about 30% of the bulb lumens in the reflector and lamp. In fact, a large amount of metal halide energy is burned essentially as heat rather than as light. Although the cost of purchasing HID and HPS lamps is not high, the follow-up costs (electricity, maintenance, labor) will be 1-2 times that of LED lights.