Why choose Lightdot LED High Bay Light
Lightdot is a Professional Lighting Top Seller and has over 15 years Led manuacturing experice , and we have 24 hours high quality product with in time service.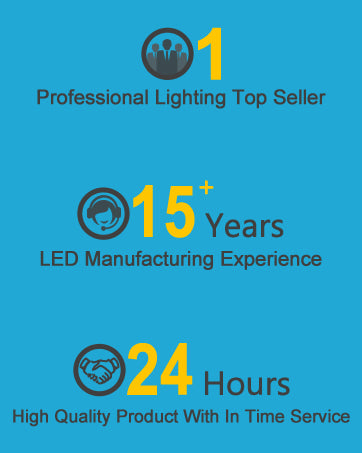 Lightdot hot selling Led high bay lights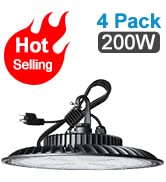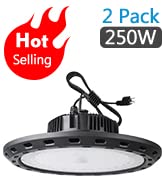 Lightdot new release Led high bay lights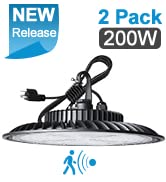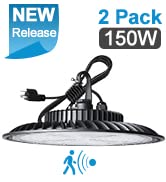 #Super Bright&80% Energy Saving #
100W LED high bay lights use SMD3030 with total 14000lm super high brightness, energy saving up to 80% on your electricity bill.
#ETL & Safety Installation#
Lightdot ETL Listed UFO High Bay LED Light include US hook for easy hanging mount, comes with 5 foot cable and 3-pin plug direct to 120V AC power sourcing, as well as provided a safety wire for safety use, no more tools needed. Recommend installation height at 10~13ft.
# Excellent Heat Dissipation#
Designed with ventilation radiator, which can speed up heat dissipation, increased the light effect, as well as effectively extend the life span. It is IP65, operating temperature is -20℃~ +45℃, environment humidity is 40-90%RH, suitable for damp or wet locations.
#2022 Upgrade Lens & More Durable#
Commercial high bay LED light with 2022 upgrade lens narrow down the space in middle, making the lighting output more uniform and no yellow spot, help focus light without any light loss as well. Perfect bay lighting for warehouse, workshops, exhibition hall, logistics center etc.
#Light Decay <5%#
Lightdot LED bay Light 100% aluminum housing with fin design, which is perfect for heat dissaption in order to extand the lifetime up to and ensure high performance for more than 50,000-hour of continuous use.
#Safe and convenient#
With US hook, 5FT Cable with 3-Pin USA Plug, make the installation much easier. As well As we provide a safety rope avoid the ligth falling.
#Widely Application#
It is the best lighting for Warehouse, Exhibition hall, airport, GYM, Natatorium, gymnasium, logistics center and so on
How to Choose Lightdot LED High Bay Light For Your Shop/Barn/Garage.....
Have you ever had these doubts?
How many high bay light need to use for your warehouse/Shop/Garage/Barn....?

What wattage need to use?

What is the best installation height for each wattage?

I have a 50' x 50' x 16' tall shop, would like to know what style of light and how many I should buy for the most cost efficient and best lighting?

I have a building that is 25 meters long by 15 meters wide. My ceiling hight is 6 meters. What size light and what spacing would you recommend?
Don't worry, Lightdot team will help you!
The above figure is good for preliminary reference.
Of course, different projects have different requirements, just give us your detail requirements, our engineer will provide you free DIAlux light layout service based on your requirements, which could help you get more projects easily.