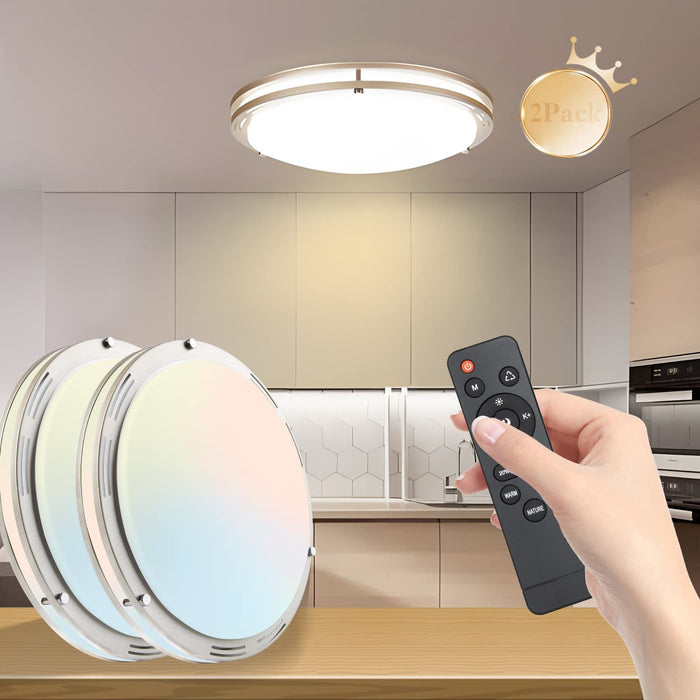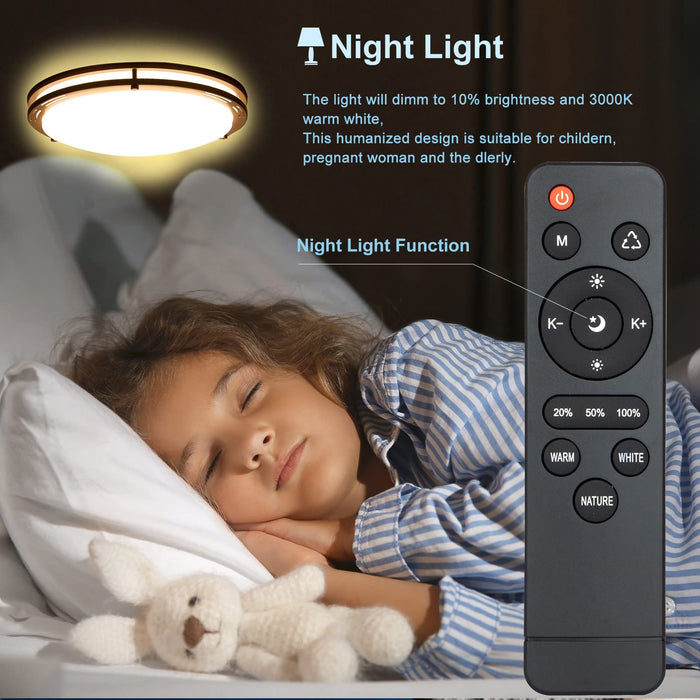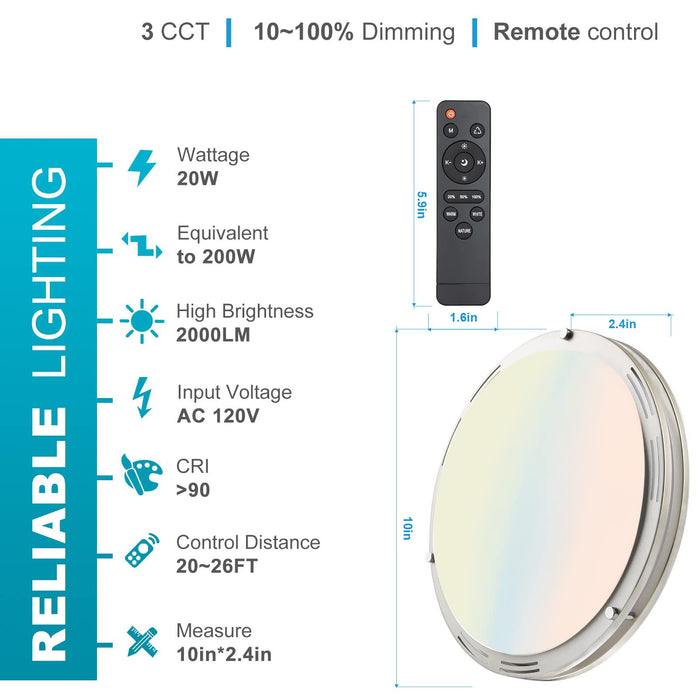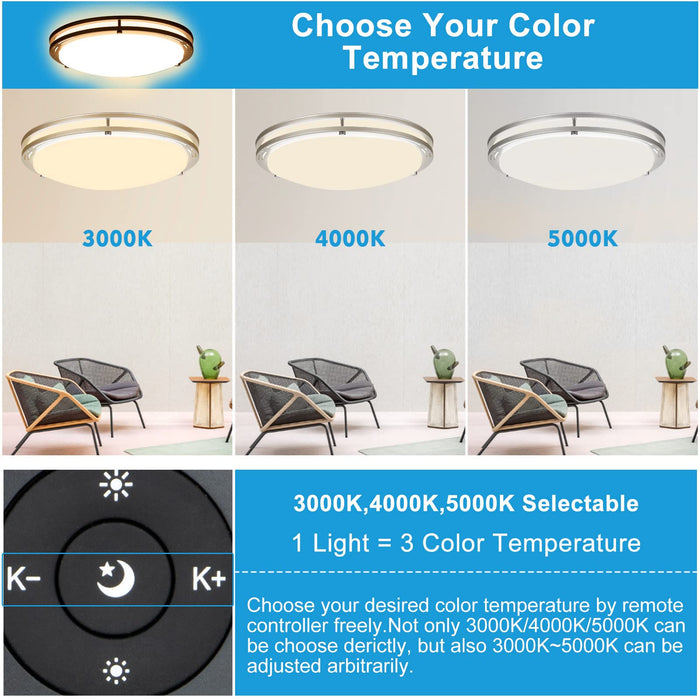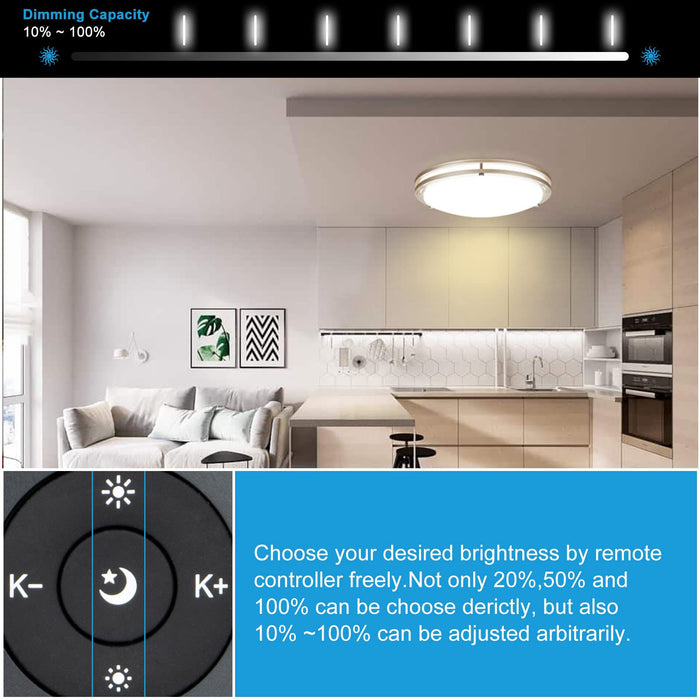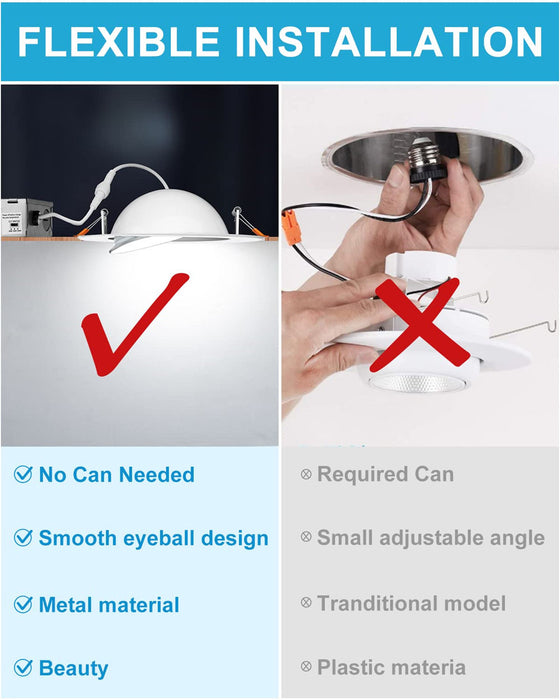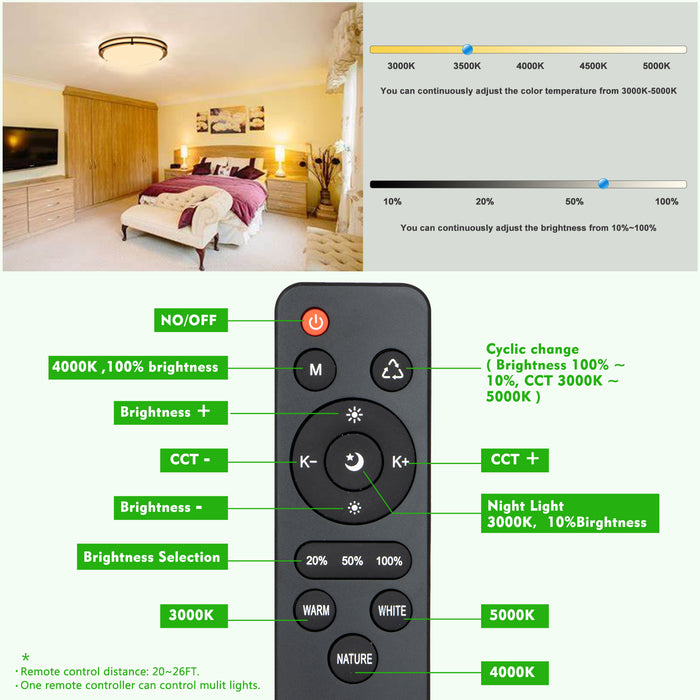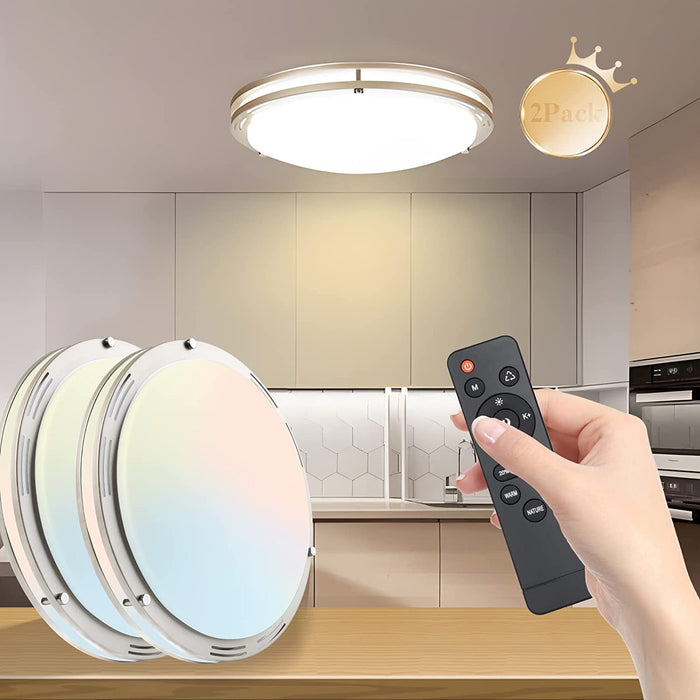 Lightdot 10in/13in LED Ceiling Light with Remote,3000K/4000K/5000K Adjustbale Flush Mount Ceiling Light
Lightdot 10in/13in LED Ceiling Light with Remote, 3000K/4000K/5000K Adjustbale Flush Mount Ceiling Light, 2000LM Dimmable Flush Mount Lighting for Living Room/Bedroom, Night Light Available(2 Pack)
Long-lasting& Energy-saving💡Pull chain light fixture 12W LED Flush Mount light provide 1300LM, 4000K, idea for replacement of 125W incandescent bulb. It gives of comfortable natural light and creates a cozy space for you. can be used for a long time to reduce the electricity bills of lighting up to 85%.

Modern Design Light💡Pull chain closet light This 7' LED ceiling lights design with E26 base and flush mount to suit different mount application, with pull chain to control the light independently. E26 base can replace the traditional bulb directly, and also with the flush mount holes for flush mount, easy installation and convenience.

Eye Care & Useful Lighting💡LED light with pull chain Professional eye care, no glare, uniform luminance. High quality milky PC cover and premium leds. Adequate and gentle light can protect your eyes. You'll enjoy the bright and welcoming light.

Stable Light & Safe for use💡Light with pull chainThe LED bulb provides a flicker-free and anti-glare light to brighten your living room and workplace. Ideal for kitchens, bedrooms, living room, closets, basements and so on. Strict standards for process, make sure safety.

3 Years Free Replacement💡Closet light pull chain 24 hour full time after-sales service + 5 years unconditional warranty promise. LIGHTDOT have spent more than 15 years manufacturing high quality, high performance products, and always maintain 100% support, LIGHTDOT want the original owner to guarantee that all products are free of manufacturing defects throughout the product life cycle.
Multi-Function LED Flush Mount Light with a Smart Remote Controller
3000K/4000K/5000K Setectable LED Ceiling Light
10% ~100% Dimming Capacity & Night Light