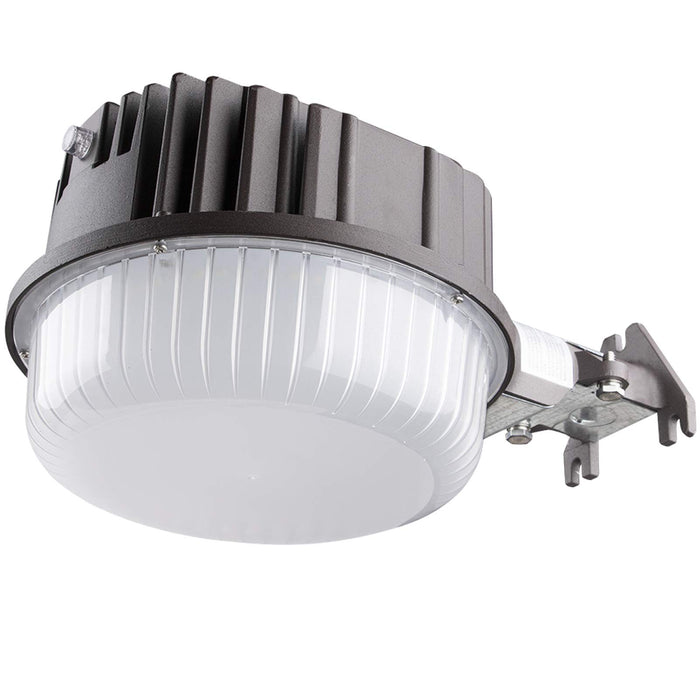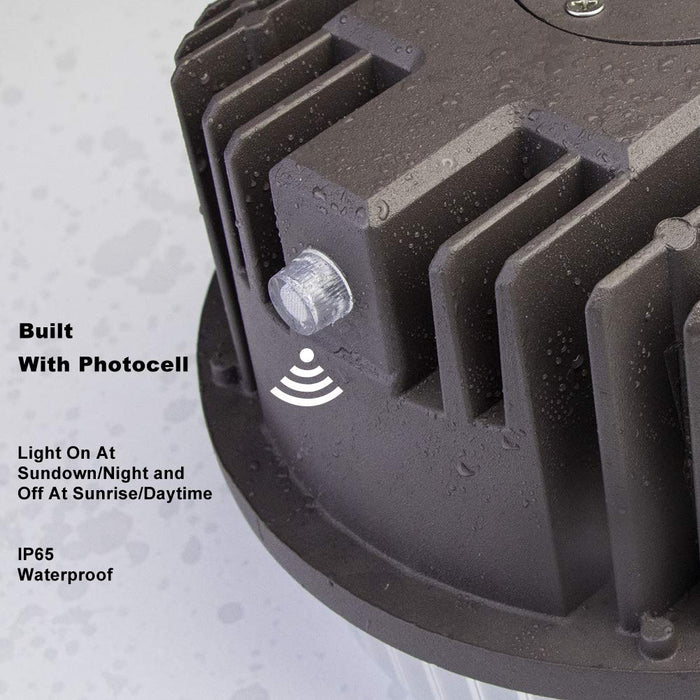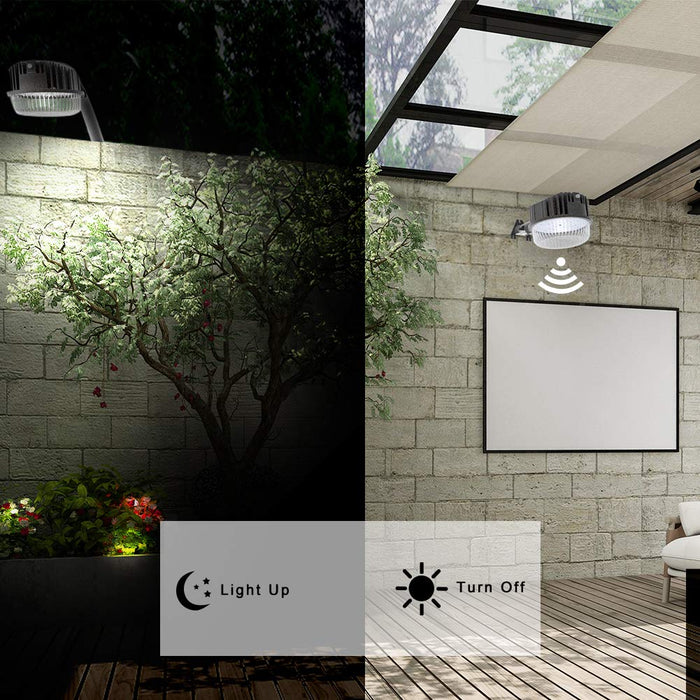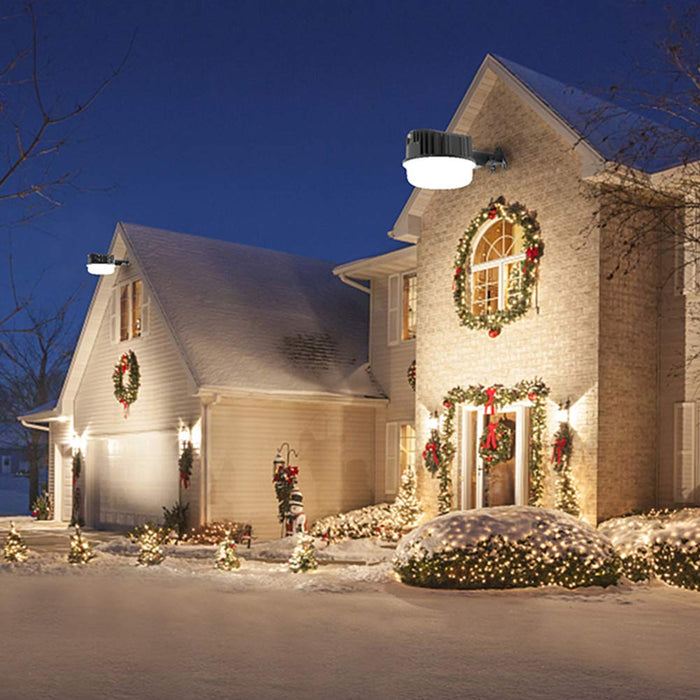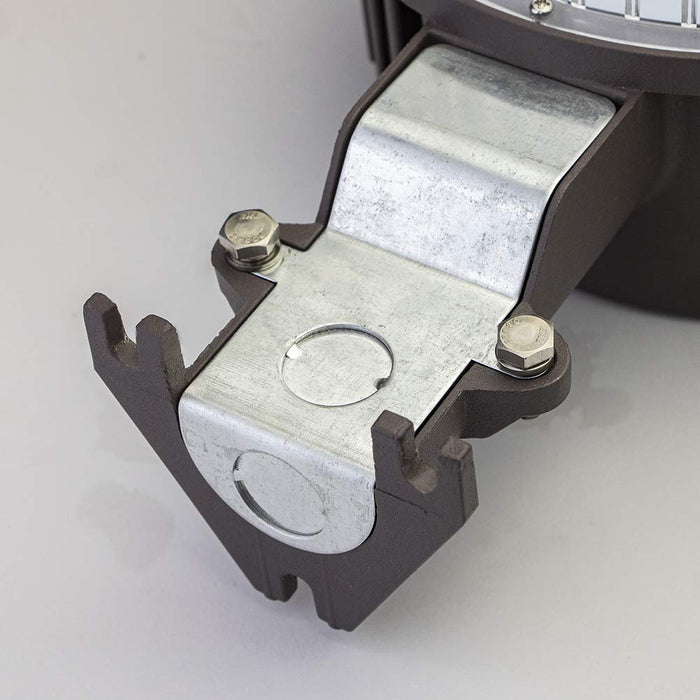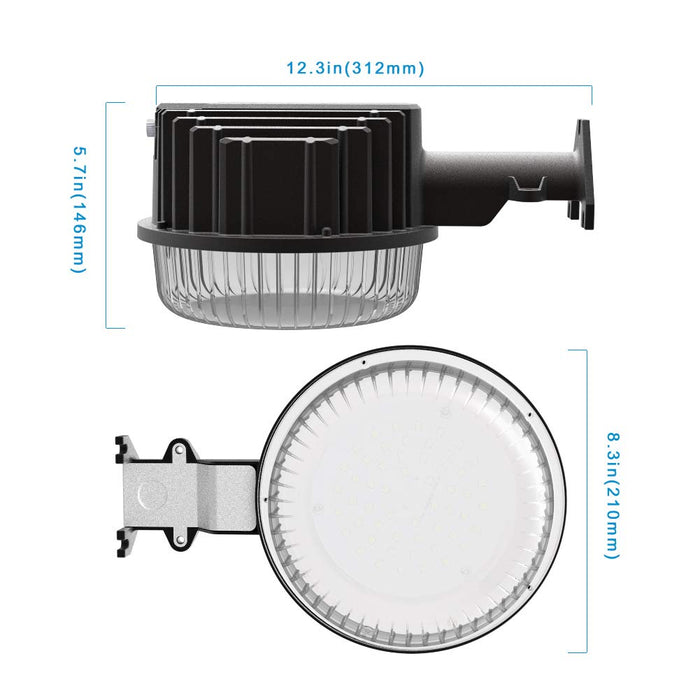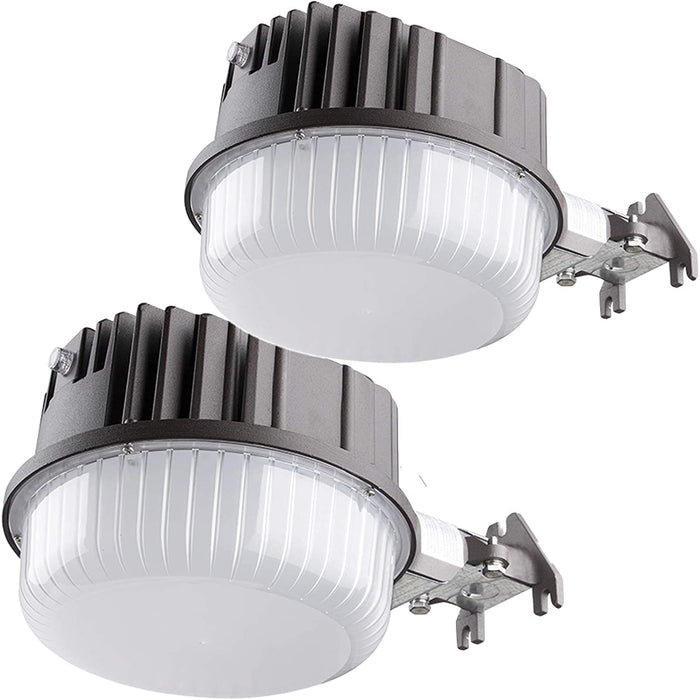 LED Barn Lights Outdoor 100W, 9600lm 5000K LED Dusk to Dawn Outdoor Lighting
LED Barn Lights Outdoor 100W, 9600lm 5000K LED Dusk to Dawn Outdoor Lighting,  LED Yard Area Light
Specification:
Wattage:100 watts
Luminous Flux: 9600 lm
Color Temperature:5000 K
Input Voltage: AC120V 60Hz.
Fit Temperature:-4℉ to 113℉
Weight:6 Pounds
Features:
100 Watts LED Security Area Light: Built-in dusk-to-dawn photocell sensor, automatically turns ON at sundown/night and OFF at sunrise/daytime. Can provides stunning 5000K daylight 9600 Lumens high output brightness to replace up to 800W Incandescent/ 450WMH.

APPLICATION: This LED barn light widely installed in the backyard, barns, farms, parking lots, sidewalk, garages and alleyways. Works as yard light, outdoor street light, area light, security light and perimeter lighting.

LARGE LIGHT AREA & ENERGY EFFICIENT: Eco-friendly LED wall lights saves you money by reducing energy consumption by 85% in comparison to traditional mercury vapor lights. We recommend mounting the barn light at a height of 30-45 feet, and the light coverage would be 100-140ft in diameter.

IP65 WATERPROOF: Means the barn light can deal with various situations with its rugged aluminum housing & corrosion resistant cast. Also provides excellent heat dissipation and prolongs the life and safety of LED lamps.

5 YEARS WARRANTY & 50,000 HOURS LONG LASTING: 12-year average life, 5-10 times longer than traditional incandescent barn light. If you have any questions, please feel free to contact us.
Details: LED Barn Light 100W, Dusk to Dawn Yard Light with Photocell
Package Dimensions: 13.23 x 9.41 x 7.05 inches